Andrus Family Philanthropy Program
A community of learning, engagement, and action for Andrus family members across generations
The Andrus Family Philanthropy Program was established in 2000 to engage and involve the Andrus family, particularly its younger generations, in philanthropy and public service. Its cornerstone programs are open to Andrus family members* and children of  Surdna staff.
Andrus Youth Service Program (ages 14 – 17)
A several-month training and mentorship program for teenagers to connect to their communities through direct community service.
Board Experiential Training Program 1 (BETs 1, ages 18 – 24)
A year-long leadership program that builds the skills and knowledge to serve on a board and connects descendants of John E. Andrus to the family's deep roots in philanthropy. BETs explore some of the important issues facing the world today through the lens of philanthropy, grantmaking, and social justice advocacy.
Board Experiential Training Program 2 (BETs 2, ages 25+, plus alumni of BETs 1)
A six-month program for those who want to deepen their knowledge, skills, and practice around philanthropic and nonprofit board service. BETs 2 participants learn the fundamentals of board service grounded in advancing an organization's mission and achieving equitable outcomes.
Andrus Family Fund (AFF, ages 25-45)
AFF supports the self-determination, power and liberation of Black, Brown and Indigenous youth impacted by the youth justice, child welfare and other disruptive systems. Andrus family members serve on AFF's board of directors alongside community members, deepening their understanding and action for social and racial justice, including grantmaking. After serving on AFF's board, many go on to work at nonprofits and serve on boards in their local communities, at the Surdna Foundation, and the Andrus Family Programs.
Andrus Social Justice Series (all ages)
The Social Justice Series offers online learning opportunities for family members of all ages. The series focuses on a specific topic each quarter to support families in their pursuit for fair, just, healthy, and sustainable communities.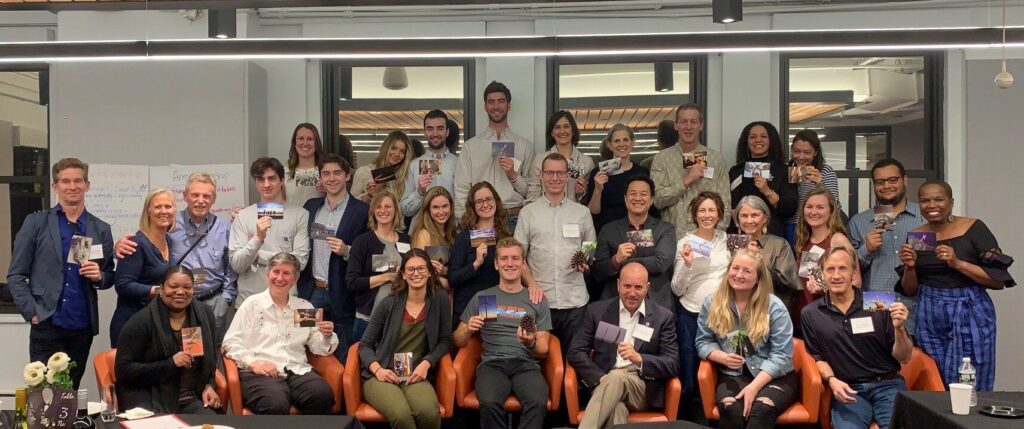 Social Justice Philanthropy Toolkit (age 14 and older)
This toolkit covers topics of social justice and philanthropy for next generation leaders. Andrus family members, educators in nonprofit organizations or academia, foundation staff, giving circles, and young philanthropists can use this content to facilitate personal development, build knowledge and develop their philanthropic practice. It also includes recommendations for participants to turn their learning about social justice philanthropy into action.

COMING SOON!
Over the next three years, we will launch a variety of ways for John E. Andrus descendants of all ages to connect, learn, and continue their family's long tradition of innovative service for those in need of help or opportunity.
Alumni Network  to help AFPP program alumni connect, learn, and support one another in their work to bring lasting improvements to their communities and beyond.
Andrus Philanthropies Collaborative to share best practices, templates, trainings, and board member cultivation and nominations across the Andrus philanthropies.
Early Explorers  – Curated resources for young people on social justice to be accessed with a supportive adult.
History – Ways to connect to John E. Andrus' and our family's rich philanthropic history across programs.
*Andrus family members are defined as descendants, by blood or adoption, or spouses of descendants of John E. Andrus.