Joshua Elliott Joins Surdna as Human Resources & Administration Manager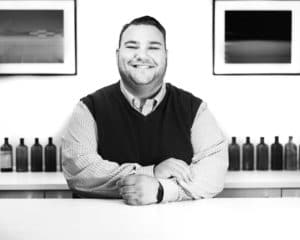 Joshua Elliott has joined the Surdna Foundation as Human Resources & Administration Manager.  Josh, who relocated from his home state of South Carolina, most recently served as Human Resources Manager for LifeH2H, a company providing medical care to people in the comfort of their own homes.
At Surdna, Josh will be responsible for all aspects of human resources, including employee development, organizational culture, recruiting, training and benefits. He will also manage the Foundation's administrative functions, including office and facilities management and event planning.
"We are so pleased to have Josh join Surdna during a pivotal moment at the Foundation," said Marc de Venoge, Surdna's Vice President of Finance & Administration.  Josh brings many years of HR experience to the role, and I look forward to him helping the staff at Surdna develop their talents and abilities in support of our mission."
Josh's passion for human resources originates with his passion for people and the value they add to their communities, organizations, and teams. His HR philosophy is simple: aim to help people become the best versions of themselves by recognizing and developing their natural strengths, talents, and skills through opportunities for professional development, coaching, and personal growth. While Josh comes to Surdna from the private sector, he is deeply rooted in nonprofit and leadership organizations. He completed the prestigious Leadership Columbia program, a 10-month professional and leadership development program through the Columbia Chamber of Commerce in Columbia, SC. In 2015 Josh served as Chair of the program's annual community service project, which benefited the Autism Academy of South Carolina. In 2016 Josh was elected Chair of the Leadership Columbia Advisory Board and worked with board members to overhaul the quality of the programming and improve its selection process.
"I am incredibly excited to be a part of the Surdna family," said Josh. "I have long admired the work of the Foundation and welcome the opportunity to help build a people strategy and organizational culture that encourages our programs to thrive. Working to continue Surdna's great work through developing the Surdna team is a privilege for me professionally, and I am thrilled to watch us grow stronger in our ability to accomplish our overall mission of sustainable communities guided by principles of social justice."
Josh holds a Bachelor of Arts in Political Science from the University of South Carolina and a Master of Business Administration from the Darla Moore School of Business at the University of South Carolina. He also maintains a SHRM-CP certification from the Society for Human Resource Management.