Juneteenth: Promise and Progress
At long last, Juneteenth is recognized as a national holiday. It marks the day Black enslaved people in Galveston, Texas learned that they were legally free on June 19, 1865–a full two years after President Lincoln signed the Emancipation Proclamation.
As is often the case in our country, Juneteenth is part of our nation's story of progress and the unfilled promise of freedom and justice for some Black Americans.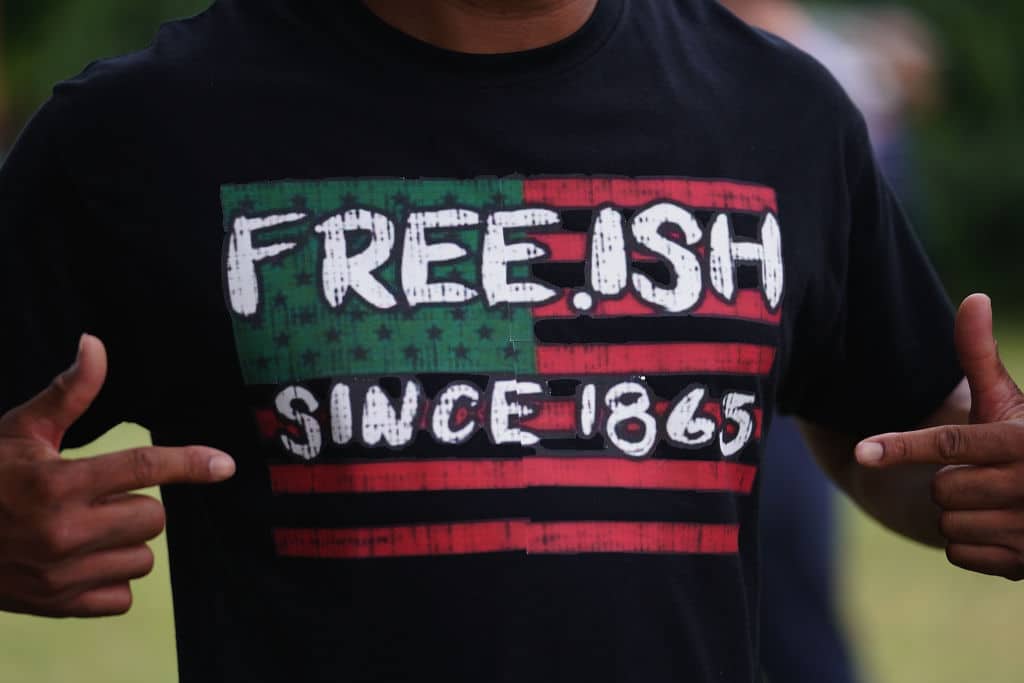 Recognizing the wrongs of our past is an important step forward on the road to racial justice. America's original sin of slavery created wealth, opportunity, and prosperity for millions of white people and devastated millions of Black people. It created false narratives of white supremacy that persist today. Narratives that have fueled systemic racism and all that comes with it—segregation, failed economic policies, mass incarceration, police brutality, voter disenfranchisement, and a huge racial wealth gap.
Building on the progress of generations whose voices, votes, and ingenuity have moved us forward is also an important step toward liberation. To that end, I wanted to share the work of three grantee partners to realize this country's promise of freedom, justice, and opportunity for all.
Closing the Racial Wealth Gap
The Inclusive Capital Collective (ICC) is a new network of loan, equity, and real estate funds and entrepreneur support organizations aiming to build community wealth through equitable access to capital for Black, Indigenous, and People of Color (BIPOC) entrepreneurs.
Earlier this week, ICC released the first in a series of "Black Papers" that looks at innovative structures and models developed by BIPOC real estate developers. This work presents crucial and practical impact investment opportunities and public policy imperatives. Najaah Yasmine Daniels, Community Manager at the ICC says, "To create equitable access to capital in America we must first shift power through collective action. Power is the ability to influence outcomes successfully, requiring sustained strength and organizational infrastructure rooted in humanity-centered design and the lived experience of those disproportionately impacted."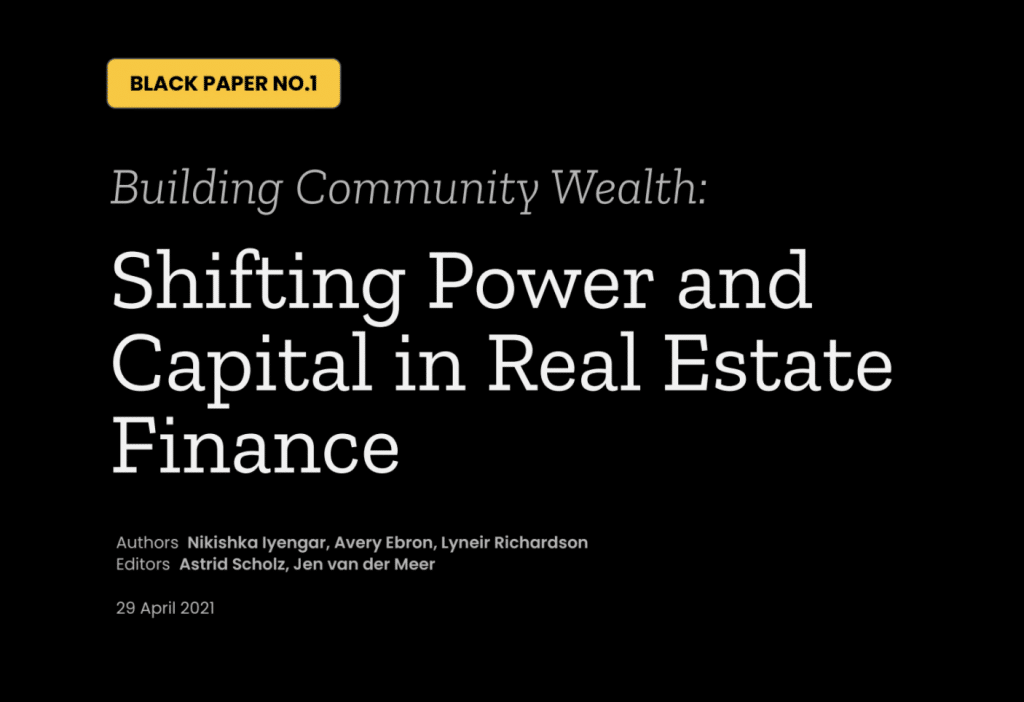 Read Black Paper No 1 which illuminates the systemic barriers in real estate and scalable solutions developed by members of the ICC.
Repairing the Legacies of Racial Injustice
In honor of the 100th Anniversary of the Tulsa Race Massacre, the 2020 Uprisings, the 50th Anniversary of the War on Drugs and Juneteenth, the Movement for Black Lives is sponsoring a month of activities focused on understanding and addressing the legacies of racial injustice. Tune into their series of educational offerings to understand reparations and right the wrongs of slavery.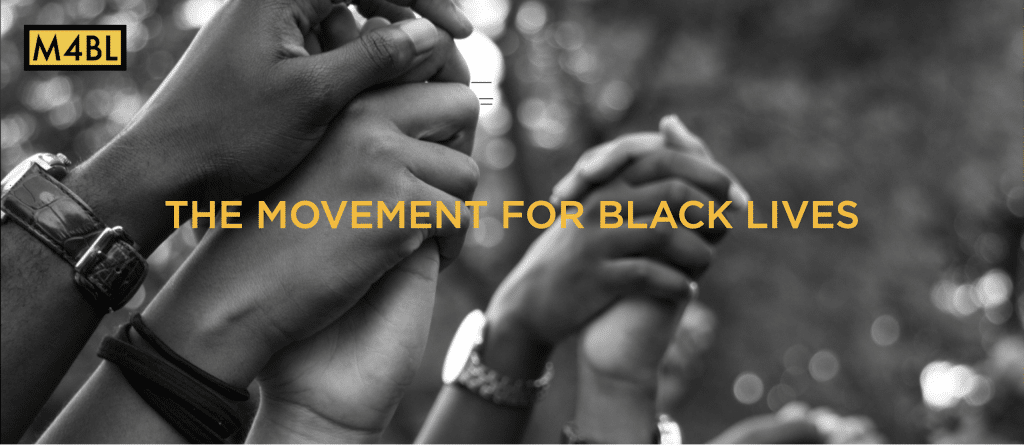 Screenshot of  Movement for Black Lives homepage
Shifting Narratives
The Center for Cultural Power supports BIPOC artists to accelerate social change. As BIPOC and marginalized people, including LGBTQ and disabled communities, continue to be disproportionately affected by unemployment, violence, and health issues, they are also left behind in the stories we see on-screen and in the power positions behind the scenes. The Center for Cultural Power's Disruptors fellowship supports artists that are often marginalized. Favianna Rodriguez, President and Co-founder of The Center for Cultural Power says, "We have the power to change the culture of hate and suppression to one that is inclusive, equal, just and caring by supporting artist disruptors with a system of support and tools to succeed and have their stories be told."
Explore the Constellations Cultural Change Fund
Celebrating and Contributing to Liberation
This Juneteenth, we celebrate freedom and resolve to continue to use our voices and resources to address systemic racism. And we commit to double down in our work toward a multi-racial democracy. Together, we can move one step closer to a more just and sustainable America in which everyone can thrive.
Don Chen
President
Surdna Foundation