Solidarity and Support for Our Grantees
Dear Grantees,
During these uncertain and stressful times, I want to reaffirm our commitment to you, share an update about our COVID-19 response, and offer our resolve for the years ahead.
Many of the issues laid bare by the pandemic are the same urgent ones our grantees and communities of color across the United States have been addressing for years. We believe a critical part of our response is to continue to invest in our partners to foster just and sustainable communities.
We have been developing and deploying a foundation-wide COVID-19 plan to help support our grantee partners, communities, and fields to 1) respond in the short term, 2) recover in the medium term, and 3) reimagine a more equitable, thriving America in the long term.  As always, our response will center racial equity, humanity, and humility.
Thank you for communicating with our program staff to let them know the types of support you need now and for the long haul. Your insights inform everything we do.
Here are some of the ways we're responding to the pandemic:
Deploying funds to support the hardest hit communities
We've allocated $4.6 million to support our grantees to provide relief for communities of color who are being disproportionately hit hard by the pandemic. In the short term, our funding will seek to:
Stem the pain felt by business owners and workers,
Remedy the impact on individual artists of color and small to mid-size arts nonprofits serving communities of color, and
Support the care of and community organizing in Black, Brown, and Indigenous communities with a focus on land, food, and environmental justice.
We will be guided by the needs and voices of the most impacted communities, so that they are central in the decision making regarding public sector responses and recovery efforts. In the long term, we will continue to address the root causes of structural racism so that all communities can survive and thrive.
Offering flexibility with grants
We know that flexibility and capacity are crucial to deliver your mission in the face of the extraordinary challenges COVID-19 presents. Since mid-March, we have been:
Converting project grants and conference registration fees to general operating support (whenever appropriate),
Adjusting the terms of grants and waiving reports,
Expediting grant payments, which are all being made electronically now,
Significantly streamlining grant renewals when possible,
Distributing rapid response grants to current grantees.
Please contact your program officer if you need to adjust the terms of your grant or for any other reason.                 
Supporting you in the medium and long term
Our goal is to help you weather the storm so you can continue to advance social justice and racial equity. Here are some of the ways we aim to do this:
Maintaining funding levels through the crisis (where appropriate),
Mobilizing efforts with other funders,
Continuing to invest in communities of color to advance democratic participation, wealth creation, and increased accountability,
Amplifying our grantee partners' work and sharing lessons with others in the funder community.
We will communicate transparently, learn, and adjust our response along the way.
Funding efforts toward just and sustainable policies, practices, and narratives
In 2018, the Surdna Foundation resolved to prioritize racial equity in its social justice mission, and the work of our grantees is more important now than ever. Enormous longstanding racial disparities in our society have become greatly amplified during this pandemic. We're also seeing that such inequities—such as those that harm low-wage and "essential workers"—also endanger everyone else.
In the days, months, and years to come, the ways in which we respond to the crisis and push for social reforms will have immediate and profound impacts on people's lives. The philanthropic sector must continue to do its part to respond to urgent needs, support efforts to hold decision makers accountable, and promote long-term reforms to address the deep structural problems laid bare by this crisis. We will continue to provide funding to advance policy priorities that promote racial equity. We will also support efforts to protect longstanding national priorities, such as ensuring a reliable Census count, defending voting rights, and requiring financial institutions to invest in low-wealth communities.
Aspiring to a better normal
Many narratives during the pandemic express a yearning for a return to normal. I totally understand that, but I also believe that it's critical to aspire to a better normal. This era is an opportunity to rewrite the rules, change narratives, and demand a new, just deal. All of us at Surdna are committed to joining forces with our grantees to promote a vision for the U.S. that centers social justice and racial equity. I know that we can make progress together to achieve a just recovery and build towards a more equitable America in which we all can thrive.
Thanks for all that you do.
Don Chen
President
Surdna Foundation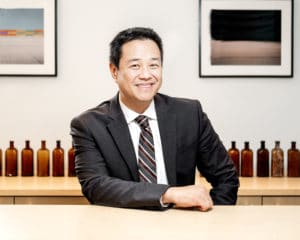 LEARN MORE