Surdna Foundation Announces $1 Million Grant to New Orleans based Ashé Cultural Arts Center
The grant commemorates Ashé Cultural Arts Center's 25-year commitment to supporting art, culture, imagination, and economic resilience in New Orleans
The Surdna Foundation's Thriving Cultures Program announced today a $1 million grant to Ashé Cultural Arts Center commemorating its 25th anniversary in October 2023. For 25 years, the Ashé Cultural Arts Center has been a beacon for the African diaspora in New Orleans and showcases how investments in art and culture strengthen communities and support economic resilience over the long term.

Surdna's grant will support Ashé's wide-reaching and thriving ecosystem of artists, creatives, cultural leaders, and community-driven initiatives that foster human development and civic engagement, and celebrate the people, places, and philosophies of the African diaspora. Ashé provides over 350 music, theater, dance, spoken word, drum circles, and multi-disciplinary events each year – using the intersections of art, imagination, creativity, and community as a paradigm-shifting call to action. 
In addition to celebrating Ashé's 25th anniversary, the grant will support efforts including Ashé's "I Deserve It" community health worker project that addresses the 25-year difference in life expectancy between New Orleans's Black and white residents as well as Ashé's unique Community Investment Project that offers opportunities for low-income residents to partner with Ashé in building and investing in a Black-owned boutique hotel, among other innovative programming. 
"From investing in trailblazing artists and bearers of traditional culture to designing new systems that elevate the wellness and prosperity of New Orleans's historic Black communities, Ashé exemplifies our Radical Imagination for Racial Justice strategy," said Robert Smith III, senior program officer, Thriving Cultures. "The Thriving Cultures team at Surdna is delighted to continue our partnership with Ashé as they celebrate 25 years of making art and making change."
"Ashé embodies the Yoruba word of affirmation, meaning the 'power to make things happen.' This investment from Surdna supports our ability to continue to do just that," said Asali DeVan Ecclesiastes, Chief Equity Officer of Ashé Cultural Arts Center. "With Surdna's support, we are continuing our legacy of creating a more equitable arts and culture industry in New Orleans, building an equitable economy for the artists and culture bearers that create our city's richness, and fostering city-wide racial, health, and environmental justice."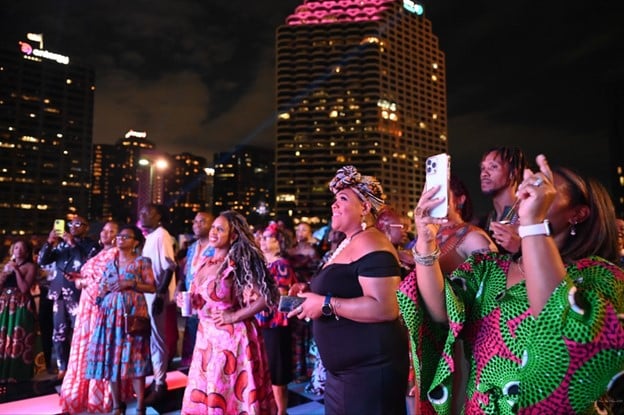 Ashé officially celebrated its 25th Anniversary year with the Ashé Rooftop Festival & Gala on October 6-8, 2023. The event was the first of its kind, located across various rooftops in Downtown New Orleans with themes such as wellness, social justice, and Black literature. Notable performances included comedian Roy Wood Jr. and singer and songwriter, Chanté Moore, at the Rooftop Gala. The Ashé Rooftop Festival featured local and national artists such as: Tank and the Bangas, Iniko, Mac Phipps, Teedra Moses, Glbl Wrmng, and more.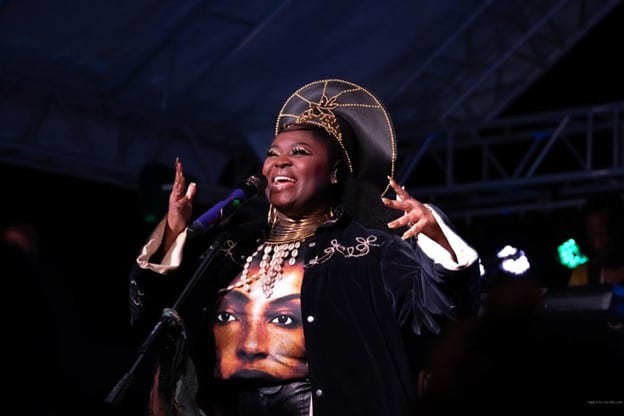 The weekend of events was an "African Diaspora experience in the sky" and incorporated elements of art, fashion, poetry, self-care, music, and conversation.
For more information on Ashé's work and the anniversary celebration events, visit: www.ashenola.org