Surdna Mourns the Loss of Peter Bourne Benedict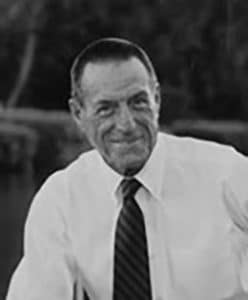 Peter Bourne Benedict, 1936 – 2020
It is with great sadness the Surdna Foundation reports the passing of Peter Bourne Benedict on April 25, 2020, at 84 years of age. Peter was a major figure at Surdna for some 30 years. He joined the foundation's board in 1975 and oversaw its professionalization in the late 1980s, during which time he served as the foundation's board Chairman and on several key committees.
In addition, Peter served on the boards of related Andrus family philanthropies: the Andrus on Hudson (the John E. Andrus Memorial, a senior care community), and the ANDRUS Children's Center (the Julia Dyckman Andrus Memorial), a diagnostic and learning center offering a wide range of preventive and restorative services for children. With over 40 years of service to Andrus philanthropies, Peter was also a lifelong educator, pilot, triathlete, jazz enthusiast, and animal shelter advocate.
In this 2014 interview, Peter Bourne Benedict reflected on one of his proudest moments as Surdna's Board Chairman.
For nearly 25 years, Peter served as Headmaster at St. Edward's School in Vero Beach, Florida. Along with his wife, Nancy, he relished the opportunities and challenges of the young school. Together, with a supportive faculty, Board of Trustees and parent constituency, St. Edward's became a flagship educational institute. In later years, he greatly enjoyed catching up with the school's many graduates.
"Peter dedicated his career to institutions that help people have a fair shot at a good life," said Don Chen, President of the Surdna Foundation. "We celebrate his life and take heart that his legacy lives on in his family, and the countless children and colleagues he mentored and inspired throughout his life."
He leaves behind his loving wife, Nancy, and their son, Peter B. Benedict II, also an educator and Surdna's current Board Chairman, his wife, Davis, and grandchildren, Peter III and Huff. In addition, by a previous marriage, he leaves daughter Eleanore B. Moore (John) and grandchildren Lindsey, Madeline and Megan and great-grandchildren, Natalie and Madden; also, daughter, Anne B. Hedlund (Bob) and grandchildren Grace and Henry.
Our hearts go out to his family, friends, and colleagues.
Learn More: