The Death of George Perry Floyd and the Time for Action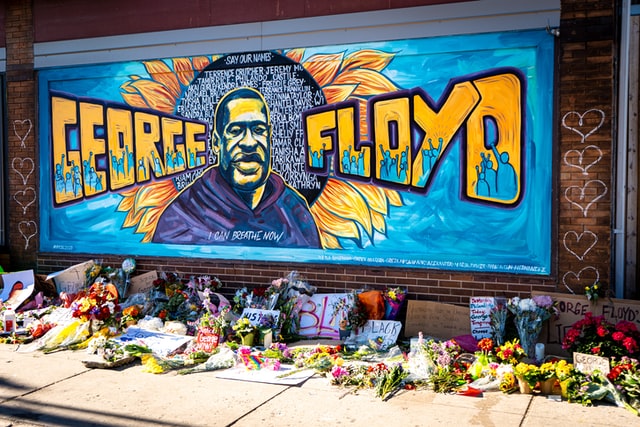 The United States is convulsing in protest, revulsion, and profound grief over the sickening killing of George Perry Floyd. At the Surdna Foundation, we are grieving not only because of the cold-hearted homicide of yet another unarmed Black man by a police officer. We are also mourning because his death is just the latest recurrence of racial injustices that permeate every aspect of American life, which only occasionally—and grotesquely—become visible.
The Surdna Foundation stands in solidarity with George Perry Floyd's family and friends, and with all who are calling for justice. We stand in solidarity with the family and friends of Breonna Taylor, Tony McDade, Laquan McDonald, Philando Castile, Eric Garner, Michael Brown, Amadou Diallo, and so many others who have been killed by police using excessive force. We acknowledge the fear and anxiety that Black Americans perpetually feel because of the failure of our law enforcement and criminal justice systems to adequately protect and serve them. Some have argued that a few "bad apples" have been the cause of these killings. But institutions that routinely tolerate and defend such violations of public trust are failing our society and must be transformed.
Our grantees and other partners have made tremendous progress in seeking to dismantle the root-cause racism that undergirds our nation's numerous cultural, legal, and institutional norms and practices. One of our country's oldest family philanthropies, the Surdna Foundation has sought to do the hard work to learn about how we can be most effective in ending systemic racism, discrimination, and persecution of Black Americans and other marginalized people. We are deeply committed to advancing racial justice over the long term and leveraging all of our available resources from grantmaking to sharing lessons learned.
We are at a potentially transformative moment in history as communities struggle to combat racism, while also working together to halt the COVID-19 pandemic. Global crises—generations of racial oppression, pandemics, climate change—are much too complex and difficult for any one community or nation to solve. They can only be overcome if we demonstrate love and solidarity towards one another, collaborate across boundaries to develop solutions, and ensure that the voices of people who are most affected by injustice are heard and that their lives—and specifically, Black lives—are valued. Only then can we achieve a vision of a just, equitable, and sustainable society, filled with communities of mutual caring and peace.
We grieve the death of George Perry Floyd. Now's the time for solidarity and action.
In solidarity,
Don Chen, President, Surdna Foundation
Peter B. Benedict II, Chairperson, Surdna Foundation
Resources for Action
Here are a few resources from our grantees:
Photo: Mural by artists Xena Goldman, Cadex Herrera, Greta McLain, Niko Alexander, and Pablo Hernandez; photo by munshots on unsplash