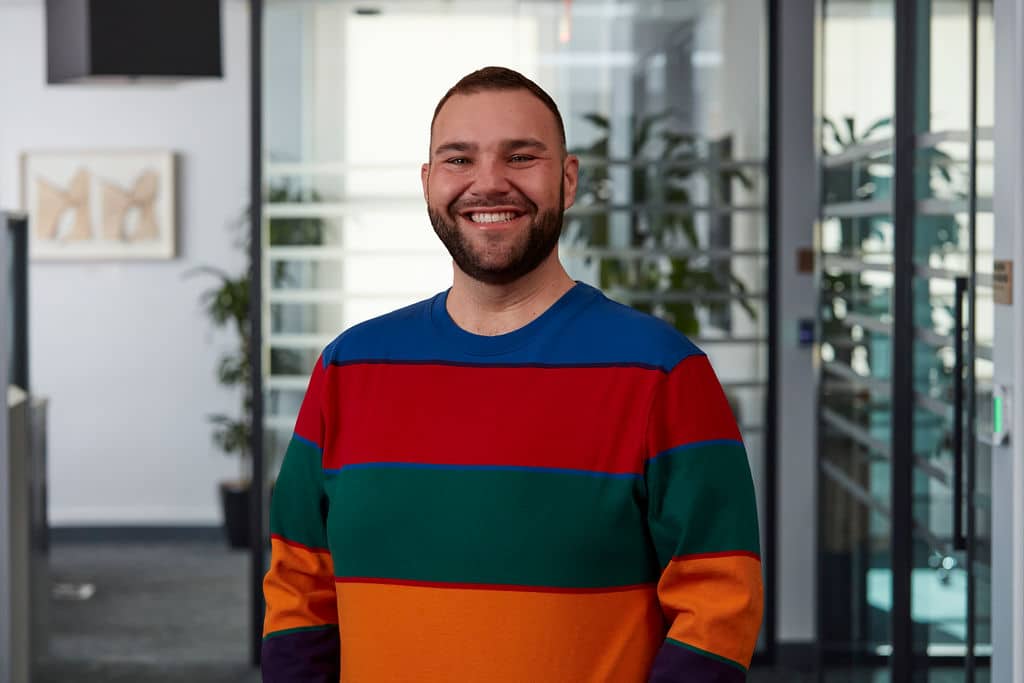 Joshua Elliott
Director of People and Culture
Josh Elliott (he/him) serves as the Director of People and Culture at the Surdna Foundation, guiding the work that centers the staff experience, wellness, equity, and inclusion. He oversees staff recruitment and retention, coaching, professional development, compensation, benefits, and initiatives to strengthen the foundation's culture. His goal is to nurture a workplace where everyone can show up fully and authentically in service of the foundation's grantees, partners, and social justice mission. 
Josh's passion for people-centered work is rooted in his conviction that when people are recognized as their whole selves, they are happier, more successful, and greater pieces of the puzzle we call organizational culture. 
He joined Surdna in 2018 as Human Resources Manager and was promoted to his current role in October 2022. Previously, Josh was Human Resources Manager of LifeH2H, a regional home care solutions provider in the healthcare industry. There, he focused the company's HR efforts on advancing its people, culture, and services. 
Over the years, Josh has grown deep roots in nonprofit and leadership organizations. He graduated from the Columbia Chamber of Commerce's prestigious Leadership Columbia program in South Carolina. He served as Chair of the program's annual community service project, Chair of the Leadership Columbia Advisory Board, and on the Columbia Chamber's Board of Directors. He is proud of his contributions to center equity in Leadership Columbia's participant selection process and bringing a diversified approach to the program's learning and development. 
Josh earned a bachelor's in political science from the University of South Carolina and a master's in business administration from the Darla Moore School of Business at the University of South Carolina. He also holds a certificate in Diversity and Inclusion from Cornell University and maintains an SHRM-SCP certification, the highest degree of certification offered by the Society for Human Resource Management. 
Josh serves on the board of the NYC chapter of wayOUT, an organization supporting LGBTQ+ youth. Additionally, Josh is an active supporter of Pathways to Healing, an organization that serves survivors of sexual violence. He participates in and fundraises for its 100 Men Against Sexual Assault campaign and annual Walk a Mile event, and he served on the Resource Development Committee, the organization's fundraising arm. Outside of work, you will often find Josh in a coffee shop or park in Queens with his dog, Frankie the Frenchie. 
Back to Team