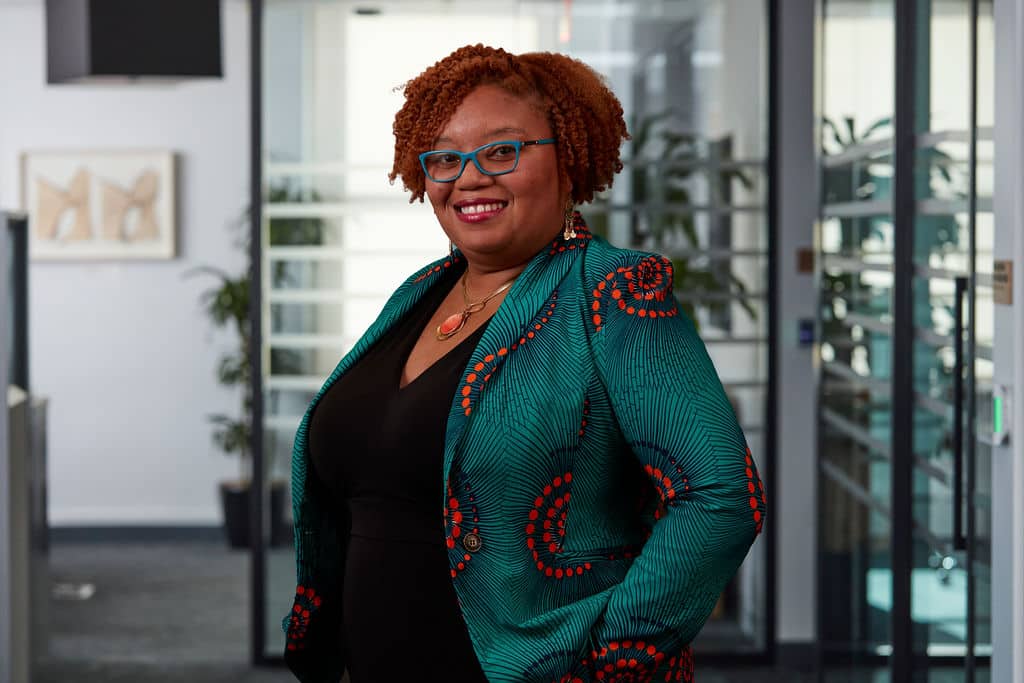 Patrice R. Green
Program Director, Inclusive Economies
Patrice R. Green (she/her) serves as Director of the Inclusive Economies Program, overseeing a $9.2 million grantmaking portfolio seeking to advance the Foundation's social justice mission. She was appointed to her current role in October 2022. 
Patrice guides Surdna's grantmaking to expand access to quality jobs and build wealth for communities of color across the nation, and support their full participation in the economy and democracy. She directs much of the portfolio to support the ecosystem for high-growth entrepreneurs of color and works closely with Surdna's Impact Investing program to build a pipeline between grantmaking and investing. Patrice also leads Surdna's democratic participation work to ensure communities of color and low-wealth communities have decision-making and political power. 
Grounded in the knowledge that decades of systemic racism have led to today's major racial wealth gap in communities, Patrice has over 15 years of building innovative cross-sector partnerships that work hand-in-hand with neighborhoods, leveraging their strengths, knowledge, and solutions. 
Before joining Surdna as Program Officer in 2018, Patrice was the former U.S. Department of Housing and Urban Development's Community Liaison to the West Philadelphia Promise Zone. There, she supported efforts that added nearly $50 million in federal support to improve the lives of West Philadelphians. Patrice began her federal career as a Human Resources Consultant at the United States Office of Personnel Management.  
Patrice serves as a board member for Bread & Roses Community Fund, eBay Foundation, Entrepreneurship Funders Network, and The We Are All Educators Organization. A recent graduate of the Council on Foundations Career Pathways program, Patrice holds a bachelor's in political science from the University of Pennsylvania, where she also earned a master's in public administration from the Fels Institute for Government and certificates in Spanish and public finance. She continues to be an active member of the University of Pennsylvania Alumni network and a member of the Quaker City Alumnae Chapter of Delta Sigma Theta Sorority, Inc.  
Patrice knows first-hand that neighborhoods are best strengthened alongside the neighbors who call these places home and know their community's needs. In her free time, Patrice can be found carrying out her passions for people, dance, and last—but certainly not least—food. 
Back to Team