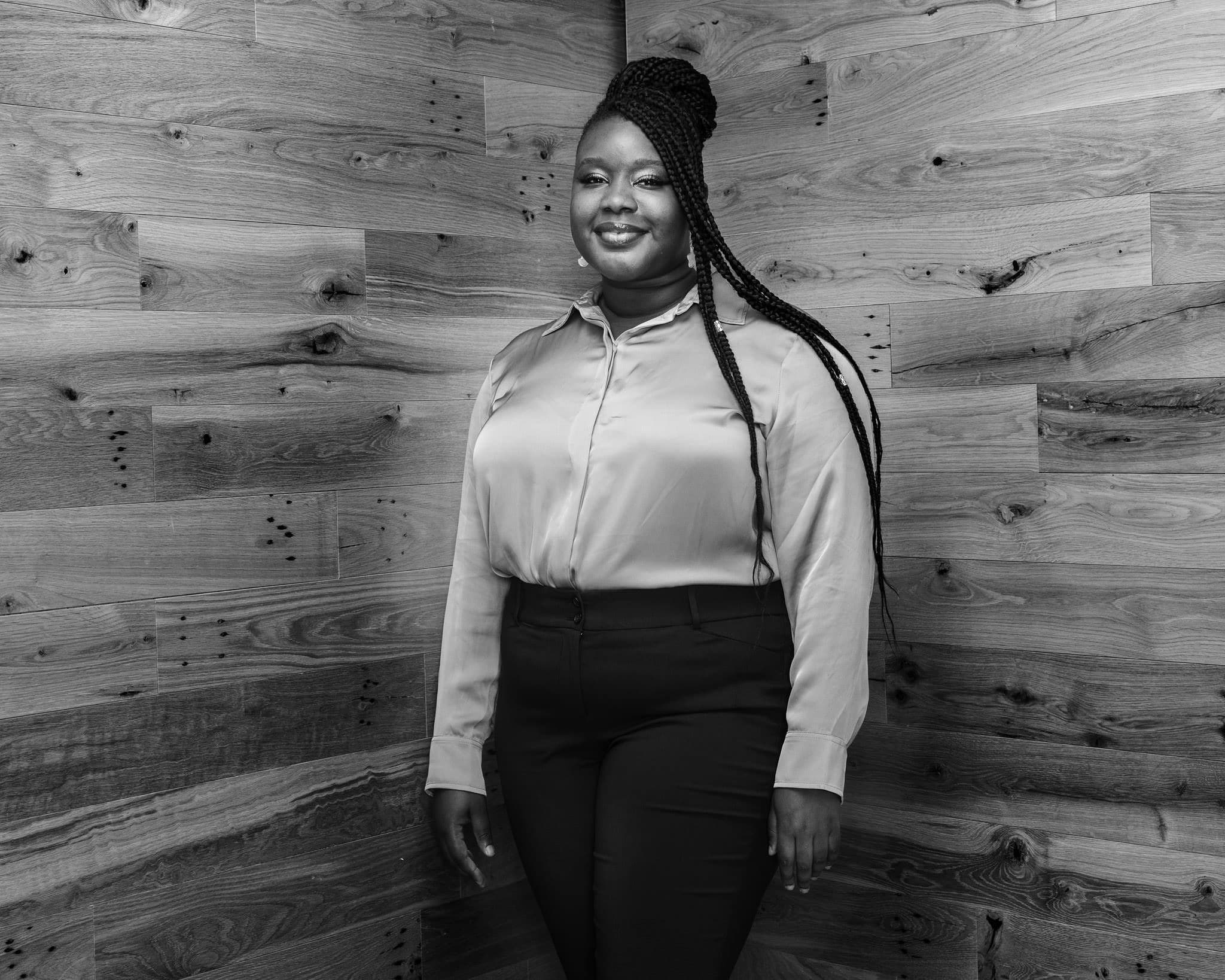 Sarian Sankoh
Senior Program Associate, Thriving Cultures
Sarian Sankoh (she/they) serves as the Senior Program Associate for Thriving Cultures at the Surdna Foundation. In this role, Sarian is responsible for informing and executing grantmaking, coordinating projects and optimizing workflows, and managing the team's administrative needs.
Sarian is a composer, musician, and educator based in New York City whose work is situated at the intersection of arts, education, and racial/social justice. Since 2014, they have worked with numerous NYC arts programs and nonprofits—including VH1 Save the Music Foundation and NYU Youth Music Festival—to increase access to arts education for marginalized youth.
Before joining Surdna, Sarian was the Graduate Program Coordinator at the NYU LGBTQ+ Center. There, she worked to amplify QTBIPOC voices, execute student-facing events, and provide critical resources for LGBTQ+ students and faculty.
Sarian earned her bachelor's degree in Music Theory and Composition from New York University (NYU). When it comes to her artistic endeavors, Sarian's experience is eclectic with work ranging from classical composition and choral singing to songwriting and performing with steel bands in Trinidad and Tobago.
Outside of their professional and creative work, Sarian enjoys cooking, reading on rainy days, and spending time with her loved ones.
Back to Team