Surdna Foundation Announces New Appointments to Its Board of Directors
The Surdna Foundation is pleased to announce the election of Carra Cote-Ackah as Chairperson of its Board of Directors and Caitlin Boger-Hawkins as Vice Chairperson. Peter Voorhees will continue his role as the Foundation's Secretary and Treasurer. The Foundation also welcomes Davis Benedict as its newest director. In keeping with the Board's term limits, Peter B. Benedict II and Michael S. Spensley stepped down after 12 years of Board service. Peter Benedict served most recently as its Chairperson from 2016-2020.
"It's an honor and privilege to serve as Chairperson of Surdna's Board of Directors," said Carra Cote-Ackah. "At a time when our nation reckons with racial disparities amid the pandemic, Surdna's social justice mission is needed now more than ever. I look forward to working with Don Chen and the Board of Directors to further strengthen and support Surdna's work toward more just and sustainable communities."
"We welcome Carra, Caitlin, and Davis into their new roles on Surdna's Board of Directors," said Don Chen, president of the Surdna Foundation. "We're lucky to have such a talented, dedicated group of Andrus family members to steward the foundation. They exemplify Surdna's values and how we collaborate with each other and with our partners to achieve our mission."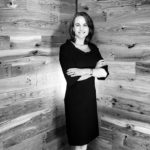 Carra Cote-Ackah, a fifth generation Andrus family member, joined the Surdna Board of Directors in 2011 and served as the Board's Vice Chairperson for four years before stepping into her current role as Chairperson. Carra is the President of the Vanguard Group Foundation and Executive Director of Community Stewardship at Vanguard, where she leads the company's global philanthropic and volunteer programs. Previously she was a Director at the Center for High Impact Philanthropy.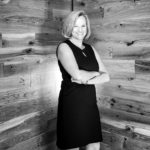 Caitlin Boger-Hawkins, a fifth generation Andrus family member, joined the Surdna Board of Directors in 2015 and is stepping into the role of Vice Chairperson. Caitlin is Director of Planning, Research and Institutional Effectiveness at Northwestern Connecticut Community College. Her leadership in strategic planning and advocacy of data-driven decision-making support the college's mission of serving students with limited access to higher education by identifying and reducing the multiple barriers that threaten their ability to succeed.
Davis Benedict, a fifth-generation Andrus family member, is the newest member of the Foundation's Board of Directors. Davis has been involved with Andrus family philanthropy programs since joining the Andrus Family Fund in 2005, where she served as both vice chair and chair. She also joined the board of Andrus on Hudson in 2012. Her board participation includes the Benedict Foundation and Chewonki Foundation. She currently teaches 4th-grade language arts at Saint Edward's School in Vero Beach, Florida.
Media Contact: Elizabeth Cahill, ecahill@surdna.org; (212) 557-0010 ext. 212
###
About the Surdna Foundation
The Surdna Foundation seeks to foster just and sustainable communities in the United States— communities guided by principles of social justice and distinguished by healthy environments, inclusive economies, and thriving cultures. For over five generations, Surdna has been governed largely by descendants of John Andrus and has developed a tradition of innovative service for those in need of help or opportunity. Learn more at www.surdna.org.