Announcing a Reorganization and Promotions at Surdna
Dear Friends,
Today, I want to share news about a recent reorganization at Surdna and celebrate some of our people who have been promoted.
Looking Inward
As one of the few relatively large foundations devoted to advancing racial justice in the U.S., Surdna has an opportunity and responsibility to make an outsized impact.  I've always believed that you have to get the inside right to be effective on the outside. And I couldn't be prouder of Surdna's staff, grantee partners, and the Andrus family and community members who govern the foundation.
But we've faced some challenges. Our three main grantmaking programs—Inclusive Economies, Sustainable Environments, and Thriving Cultures—share common racial equity and social justice goals, as does the Andrus Family Fund, which is based at Surdna. They have an impressive track record of effectiveness and impact. Yet, over the years, they have operated very independently of one another and haven't fully taken advantage of opportunities to collaborate and learn across our entire organization. Sometimes it felt like we had several smaller organizations operating under one roof. Additionally, in 2022, several of our longtime program directors left Surdna—most moving to bigger foundations and others exploring new pursuits. While not connected, their departures presented an opportunity for me to reevaluate our structure and how we collaborate.
Late last year, I began to reorganize Surdna with a vision to create an even more collaborative and impactful foundation in service of our mission. 
Programs and Strategies are Not Changing 
But before I share those details, I want to be crystal clear—we are not changing our current programs and strategies. We set our current program strategies in 2018 and refreshed the Andrus Family Fund's strategy in 2022. I believe that these strategies are excellent, and they need to run their course. They are currently at a midway point and we're beginning to assess learning and impact, which is an important opportunity for us to contribute lessons and knowledge to the field.  
Reorganizing for Collaboration and Impact
My goal behind restructuring Surdna is to ensure that our grantmaking—including how we work, learn, and communicate—is even more impactful. To promote collaboration, I created a new Program Manager role and three new Vice President roles for programs, communications, and learning. Together, they will work closely with me and Mishi Faruqee, Director of the Andrus Family Fund, in an integrated fashion across the foundation. 
Today, this group serves as a leadership collaborative on the Foundation's programmatic priorities and funding strategies. As members of the program leadership team, Mishi and the VPs will also manage Program Officers and Program Associates, a responsibility formerly held by Program Directors.

I've elevated the Program Officer role to manage grantmaking and field leadership for their programs, a responsibility formerly held by Program Directors. We will continue to prioritize authentic relationships grounded in trust-based philanthropic practices, provide support beyond the money, and demonstrate leadership in the field. 
Recognizing that a strong organizational culture and Surdna's people are at the heart of our pursuit of racial and social justice, I've moved the People and Culture functions into my office. One of our top ongoing priorities is a shared antiracism learning journey with all staff and Board members. 
People and Promotions
Rather than launch external searches, I have promoted several colleagues to fill most of these new roles during the past few months. We've kept this good news under wraps until now because we needed time to define new roles and working relationships internally before sharing them externally.

I'm delighted to share that the following people have been promoted:
I'm also happy to announce several additional changes and new hires. We recently welcomed Thanu Yakupitiyage as Program Officer in our Sustainable Environments program. We're excited to have her lead our environmental and climate justice grantmaking. Also, grantees and partners will meet some new faces in the coming months as we fill vacant positions.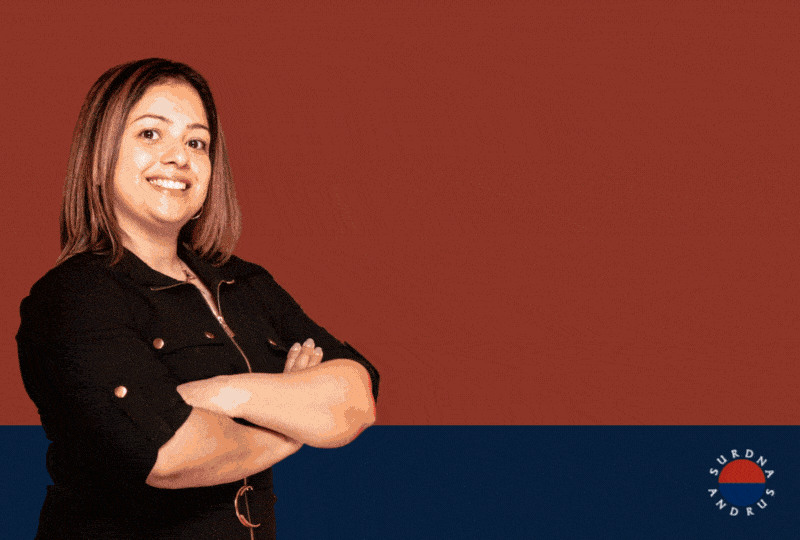 Coming Together
Last year, I read Alicia Garza's The Purpose of Power: How We Come Together When We Fall Apart. In it,  Alicia notes, "The longer I'm in the practice of building a movement, the more I realize that movement building isn't about finding your tribe—it's about growing your tribe across difference to focus on a common set of goals. It's about being able to solve real problems in people's lives."
For Surdna, our focus over the past year has been to come together again. We've returned to the office, resumed travel, and regathered with friends and colleagues. At a time when affirmative action has been rolled back and the world around us seems to be pulling itself apart, we have been trying to bring people together to work toward a common set of goals. We're trying to expand our circles of partners and collaborators so that we can all be more powerful together. Our newly reorganized structure is a pivot toward that promise and reflects our resolve to strengthen our impact.
Please join me in congratulating our colleagues on their promotions.
In solidarity,
Don Chen
President, Surdna Foundation